28.02.2015 / "W. EGO JOURNALS" EXHIBITION
TV reports from the Central European House of Photography.
31.01.2015 / OFF-FESTIVAL VIENNA AWARD 2014
As one of the members of the jury for the off-festival Vienna award 2014, I would like to congratulate the winners!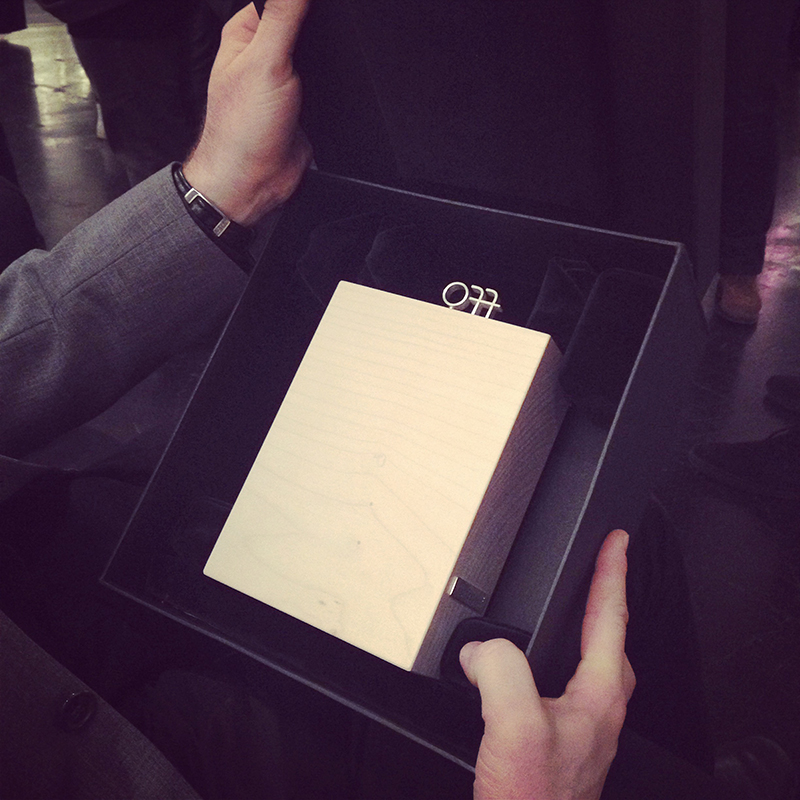 26.01.2015 / INTERVIEW FOR PHOTO NEWSPAPER
Reviewing the 5 years of the OFF_festival Bratislava in the interview for Photo newspaper/Fotonoviny 30/2015.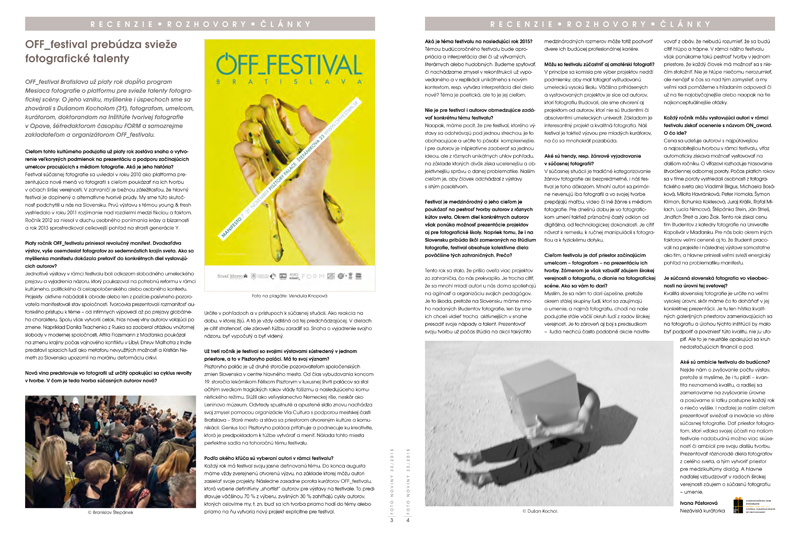 14.01.2015 / CENTRAL EUROPEAN HOUSE OF PHOTOGRAPHY EXHIBITION
"Kochol's visual language is strong, colorful and at the same time very clean and absolutely up to date. With his images he asks questions that are often possible to answer only through our own imaginative and sensational attitude, which should be a result of an individual and open-minded approach to our self as well as towards our future experiences and stories that reach us through this approach."
Michaela Bosáková, Curator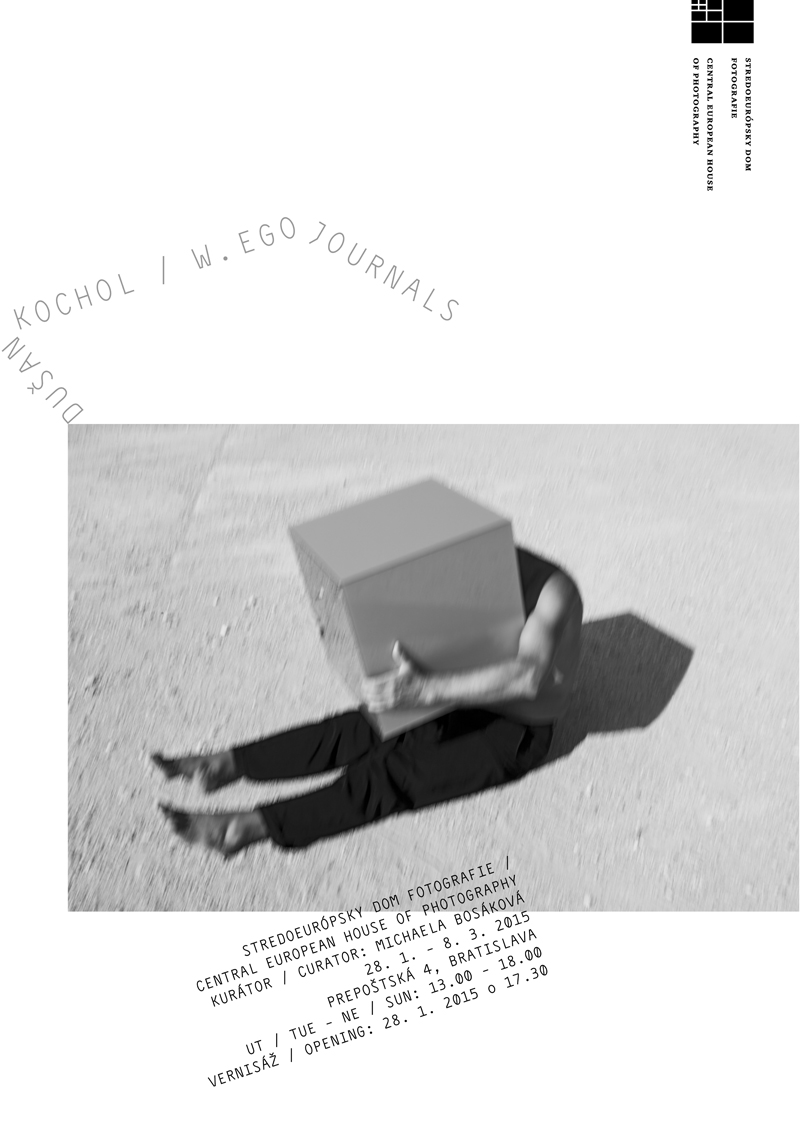 17.12.2014 / "WINTER SELECTION 3" EXHIBITION
Two photographs from my 2009 project "Eyes of Providence" were included in the group exhibition titled "WINTER SELECTION 3" in Bratislava's Flatgallery.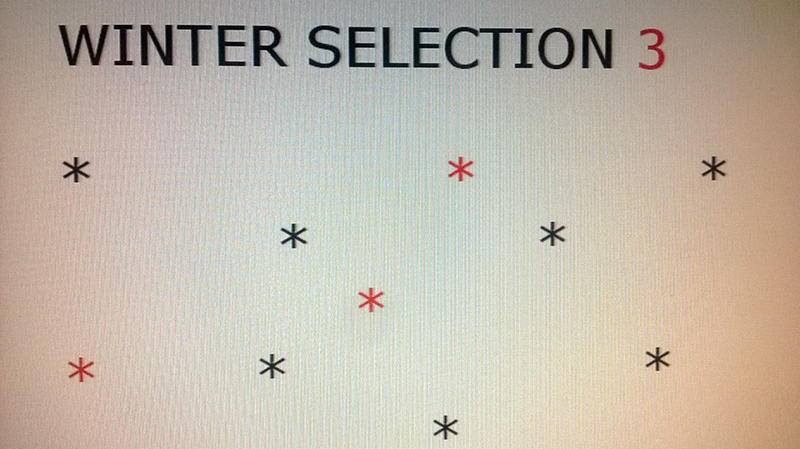 15.12.2014 / MERRY CHRISTMAS!
Dear friends, thank you for your support in 2014. We wish you a wonderful Christmas and a new year full of joy and success!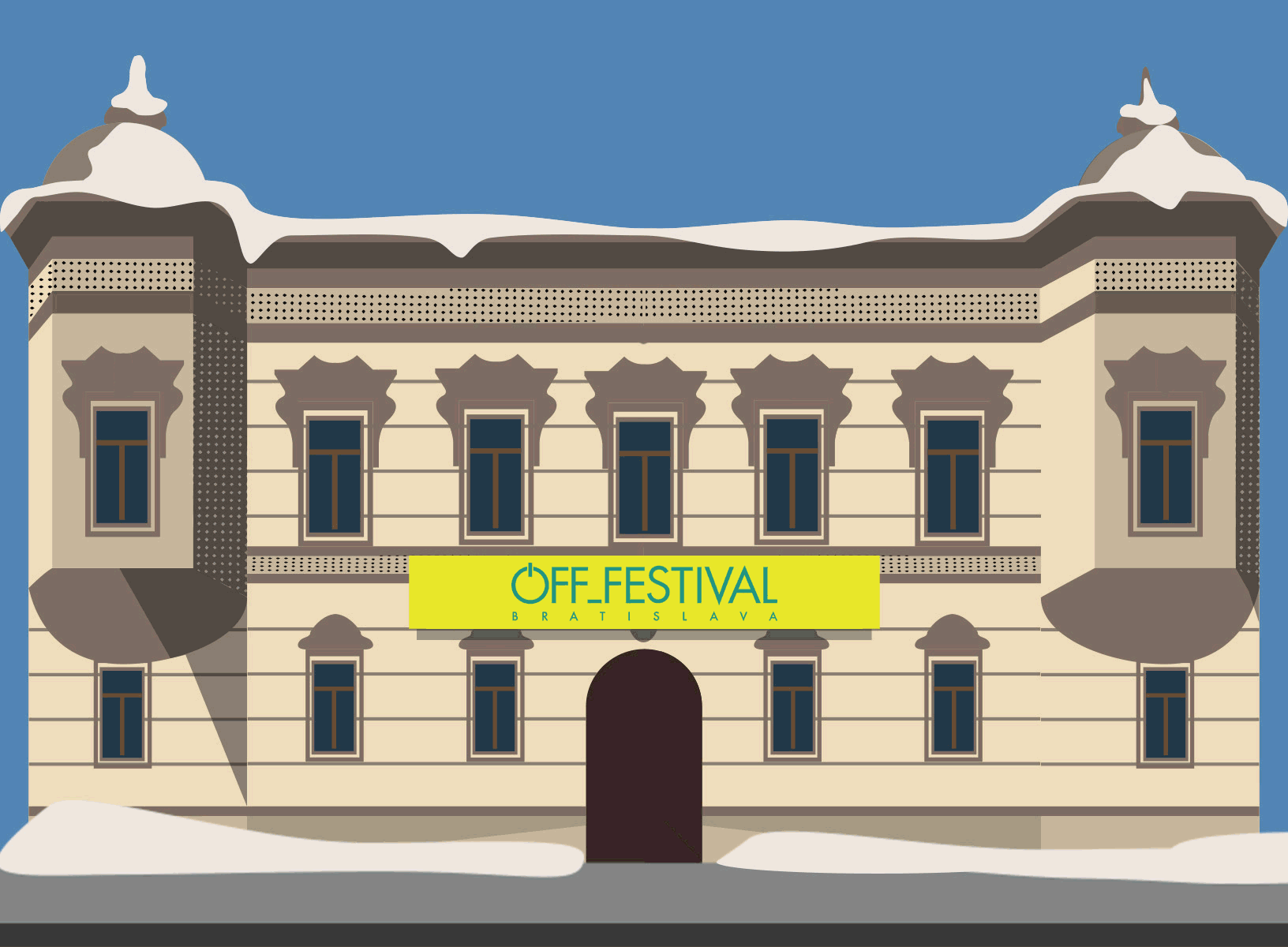 From the OFF_festival Bratislava team - Dušan, Karolína, Ester, Lea, Zuzana, Ludmila, Martina, Martin and Liana.
11.12.2014 / PERSONALITY OF SLOVAK PHOTOGRAPHY & PHOTOGRAPHER OF THE YEAR 2014
On December 17th the Central European House of Photography, Association of Slovak Professional Photographers, FOTOFO, OFF_festival Bratislava and Academy of Fine Arts and Design in Bratislava will present Milota Havránková with the PERSONALITY OF SLOVAK PHOTOGRAPHY award and Martin Kollár with the PHOTOGRAPHER OF THE YEAR 2014 award. Jury: Judita Csáderová, Aurel Hrabušický, Michaela Bosáková and Dušan Kochol.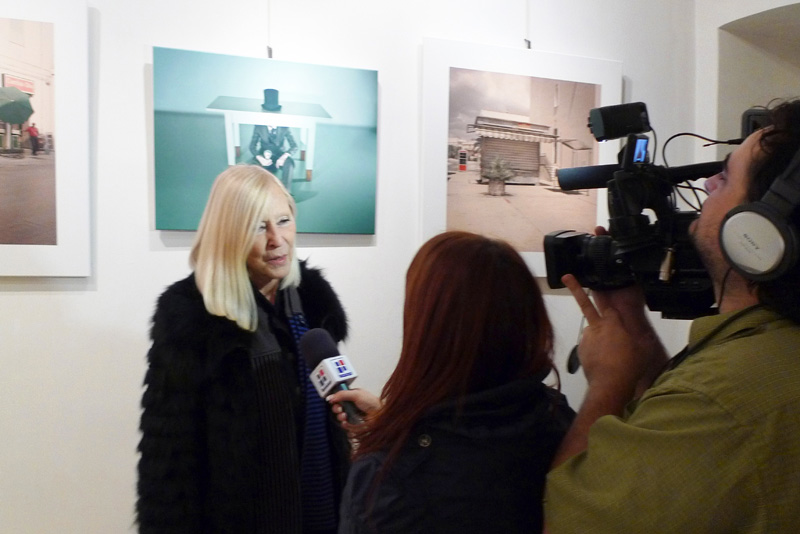 (Milota Havránková at the opening of the OFF_festival Bratislava 2011)
02.12.2014 / CHARITY AUCTION OF CHILDREN'S HOUR 2014
This year's charity auction, Children's Hour, is held on the 4th of December at Bratislava Waterworks Museum. Among the auctioned artworks you can also find a photograph from my 2010 project "Jet Lagged", titled "London".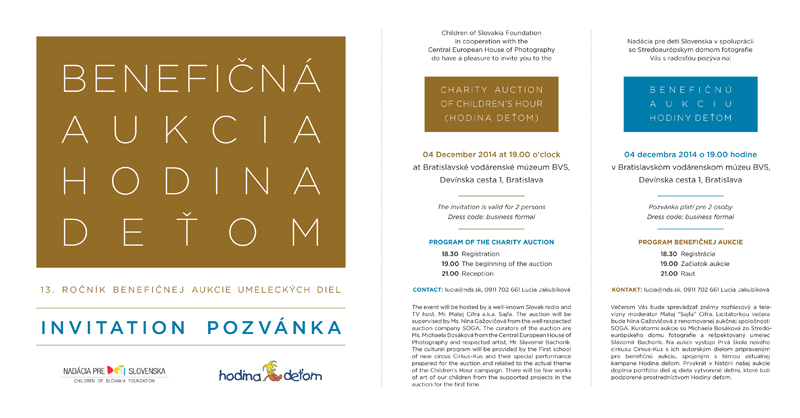 20.11.2014 / "SILENT REVOLUTION" AND "APARTMENT VII" EXHIBITIONS
Selected pieces from my project "W.Ego Journals" were included in two group exhibitions, "SILENT REVOLUTION" (Bratislava) and "APARTMENT VII" (Brno).